Just testing some of the new features after upgrading to WordPress MU v. 2.9.1 …
Apparently video embedding is now native with only the video URL necessary:
So I guess that means the Viper's Video Tags plugin we offer Tripawds Supporters just provides embedding from more video sharing sites (and raw Flash files) while enabling enhanced video features, assuming it still works:
There is also a new image editing feature in the Media Library: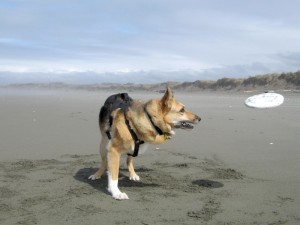 But it doesn't seem to play nice in Safari. Using Firefox I was able to crop, resize and rotate images with ease. Stay tuned for a detailed update in the Tripawds Behind the Scenes blog!
Another new feature is the new Trash function in Blog dashboards that allows removal of posts and comments without immediate deletion, allowing. The back end is also a bit quicker.