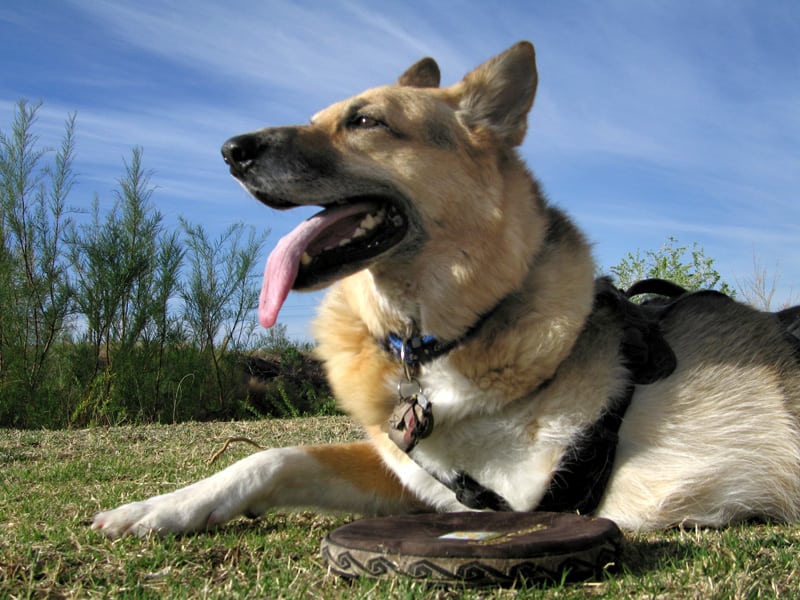 Tripawds is a close knit family, sharing our stories of victory and sadness, triumph and grief, from all corners of the world. Throughout the year, we become close with our amputee dog heroes and their pawrents. The more we grow to know about their daily lives while they recuperate from amputation and battle cancer, the harder it is when we lose them.
When a Tripawd warrior leaves this earthly life, we are griefstricken. We all know that this is the price we must pay for loving another being, but it doesn't make saying goodbye any easier. Our community has suffered heavy losses this year, and our deepest condolences go out to pawrents who are hurting.
Many pawrents say they have avoided coming to the Forums lately, because they are afraid of finding out if any more dogs have passed on. But in the spirit of all of the Tripawds who have bravely lived life to the fullest, let's not forget that the Tripawds we grieve for, are also the dogs who amazed us as they took on the world with fearlessness and courage. And every day, new Tripawds members are bringing hoppiness into our community!
On this New Year's Eve, let's all keep the good times of our Spirit Tripawds in our hearts, by remembering some of the highlights from the year gone by:
Our apologies for not including all of our Spirit Tripawds in the links above, but that's where you come in! Please feel free to post links to more happy memories of our Spirit Tripawd Warriors, in the Comments field below, or in this Discussion Forum topic.
Thank you for being a part of our family. We send you all many, many warm wishes for a joyous, peaceful and hoppy 2010!